Time To Shine Cleaning Services provides professional window cleaning services to businesses, buildings, and properties throughout the Calgary area. From high-rise office towers, commercial buildings, and condominium associations, to restaurants, automotive dealerships, and retail stores, we provide reliable window cleaning for your shiny view!
Professional Window Cleaning for Calgary Companies
Our window cleaning services are available to clients as a one-time service, or based on an ongoing schedule. Keeping your windows clean and looking their best is paramount to a professional business appeal and image. We are here to maintain that image. From skyscrapers to small retail stores, and everything in between, our cleaning company is here to make your business shine! Our window cleaning services include:
Exterior Window Cleaning
Our skilled technicians use state-of-the-art equipment and eco-friendly cleaning solutions to remove dirt, grime, and environmental buildup from the exterior surfaces of your windows. We ensure a streak-free shine that enhances your building's curb appeal.
Interior Window Cleaning
Trust our experienced professionals to meticulously clean the interior surfaces of your windows, leaving them crystal clear and free of smudges or fingerprints. We pay attention to every detail, ensuring your windows look their best from both sides.
Hard-to-Reach Areas
No window is too challenging for us to clean. Our experts are skilled in accessing and cleaning difficult-to-reach windows, including those located in tight corners or obscured by architectural features.
Window Frame and Sill Cleaning
We understand that a truly clean window involves more than just the glass. Our services include thorough cleaning of window frames and sills, ensuring a comprehensive and detailed result.
Screen Cleaning
We remove and clean window screens to improve air circulation and maintain a pristine appearance for your windows. Our gentle yet effective cleaning methods preserve the integrity of your screens.
Skylight Cleaning
Our proficiency extends to cleaning skylights, allowing natural light to illuminate your space without the hindrance of dirt or grime buildup.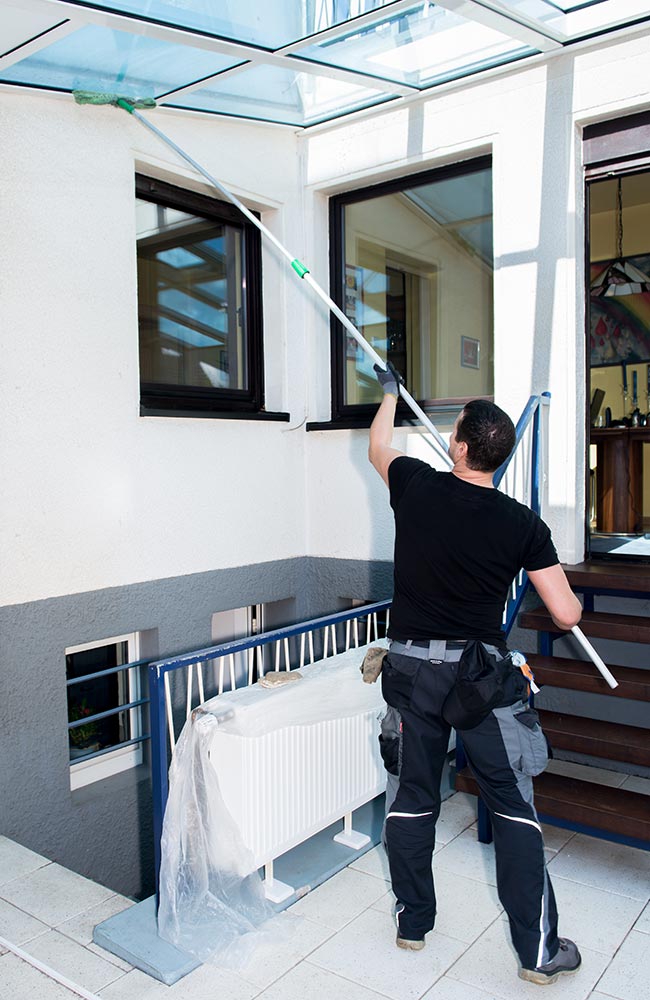 For a brighter, more inviting commercial space, trust Time To Shine Cleaning Services for all your window cleaning needs. Contact us today to schedule an appointment and experience the difference of truly clean windows.