TIME TO SHINE's
Janitorial Company
At Time To Shine, we've been dedicated to transforming business spaces in Calgary since 2009. As a premier commercial cleaning company and provider of top-notch janitorial services, we take immense pride in the trust clients place in us to maintain the impeccable cleanliness and shine of their properties.
Keeping Calgary Clean & Healthy
Since 2009
With a decade and a half of industry experience under our belt, we've perfected the art of creating cleaner, healthier, and shinier business environments, offering an unparalleled level of service that stands out in the competitive cleaning industry.
Our journey started with a clear vision: to redefine cleanliness standards and set new benchmarks in the realm of commercial cleaning services. We recognized the vital role cleanliness plays in the overall image and productivity of a business.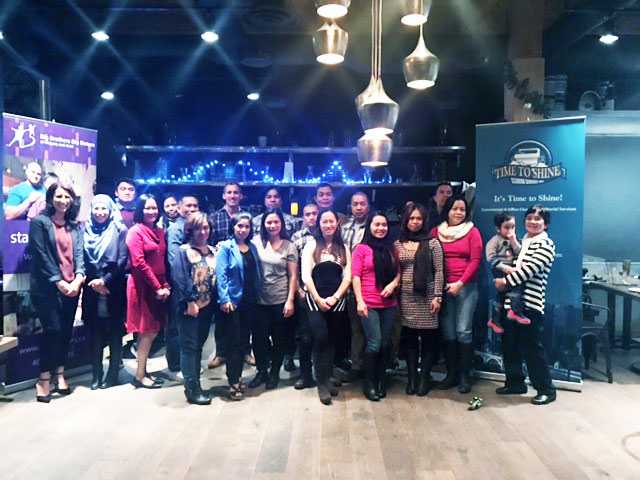 From day one, we committed ourselves to deliver cleaning solutions that aren't just effective but also sustainable. Over the years, we've consistently grown, adapted, and expanded our services to meet the diverse needs of businesses in Calgary.
Whether you're a corporate office, a healthcare facility, a retail store, or any other type of business, Time To Shine is your go-to partner for maintaining a spotless, hygienic, and inviting space.
Time to shine do just that, they shine! We are a Calgary based group of companies, our building is 2 floors of offices and approximately 85 in house employees and are continuously impressed with the services they provide. Their accountability to impeccable standards is hard to find in cleaning services nowadays, so we are very grateful for their hard work, and consistent attention to high standards.. & Ruby is a gem!
Our company is using Time to shine from April and they amazing. The area manger is always check in regularly to make sure job is done properly and we don't have any concerns. Highly recommend.
Time to Shine has been cleaning our office for the past couple of years and they have done a fantastic cleaning job. We have the same duo that comes in 2x a week. We can always count on them making sure the office is clean and presentable to us and visitors. Their management comes around every few months to do a courtesy check to make sure everything is good. I would recommend anyone that is looking for cleaning services to give them a call to come out and give you a quote and meet them. you won't be disapointed.
Very professional, detailed focused, and caring company. Jevon, Bahija, and Logan take the time to ensure the restaurant is always at it's prime. Weekly visits from senior staff to assess any concerns is an added bonus. Should we have any, they are always addressed immediately. Highly recommend.
We have been using Time to Shine Cleaning services for the last number of months. The cleaning quality is great and the experience has been seamless.
Time to Shine has provided regular cleaning of our office (3 times/wk) for the past 3.5 years, and the service has consistently been high quality. Jevon and Bahija have been great to deal with – very professional, attentive to detail, and they really care about providing outstanding customer service.
Time to Shine has been cleaning for us for almost a year now and we are very pleased with there services. Management reaches out to you every once in a while to ensure you are still happy with there services and if anything needs to be done differently. I haven't had anyone at the office complain about the cleaning services!
We've been using Time to Shine for almost a year now and they have been great to work with. They check in with us regularly to make sure we are happy with the service and if we need anything, their operations team is very responsive. Their prices are also very competitive.
Time to Shine has been cleaning our small office for over a year now. Their setup process was smooth and thorough, and they responded promptly and professionally to any concerns we had. Working in a spotless office allows us to focus on our business and we would highly recommend them to other Calgary businesses!
Great company and strong reputation! When looking for a provider that has been long lasting in this city over 10 years and is locally owned unlike many franchises with head offices in different provinces, this is a solid choice for a quality driven and economically aligned company for your brand.
We have been working with Time to Shine now for a couple of years and we are very, very happy with everything! Their staff that are working in our buildings are wonderful, the cleaning is done exceptionally well, and they are incredibly reliable. Management has also been incredible, making visits occasionally at site to ensure our happiness, and although we never have any complaints, it feels good to know they truly care about service. Highly recommended!!
We have been using Time to Shine since January 2020. They are professional, have attention to detail when cleaning and respond quickly for any questions/additional cleaning we may require. They handled the COVID transition with ease and when we suspended for a couple of weeks due to staff not being in the office, they quickly altered our cleaning schedule. We switched our office cleaning from another company, and have not looked back! Thank you Time to Shine :)
Quick to respond to any issues/comments. Reliable and good value compared to other similar services. We have been using this company for our restaurant cleaning for over 4 years now.


Our Company is a Proud Supporter